Our Story
At Fair + Square Soapery, we're bringing it back to the good old days.
And when we say old, we mean it. We've always been fascinated by our ancient ancestors, and the wholesome, simple lives they lived. See, we humans have been making and using soap since before we invented the wheel. And while technology may have changed a lot over the years, soap has always stuck around. Today we're putting those same age-old techniques to work, using them to create our little blocks of everyday luxury. High quality, deliciously good-smelling, and made for the whole family.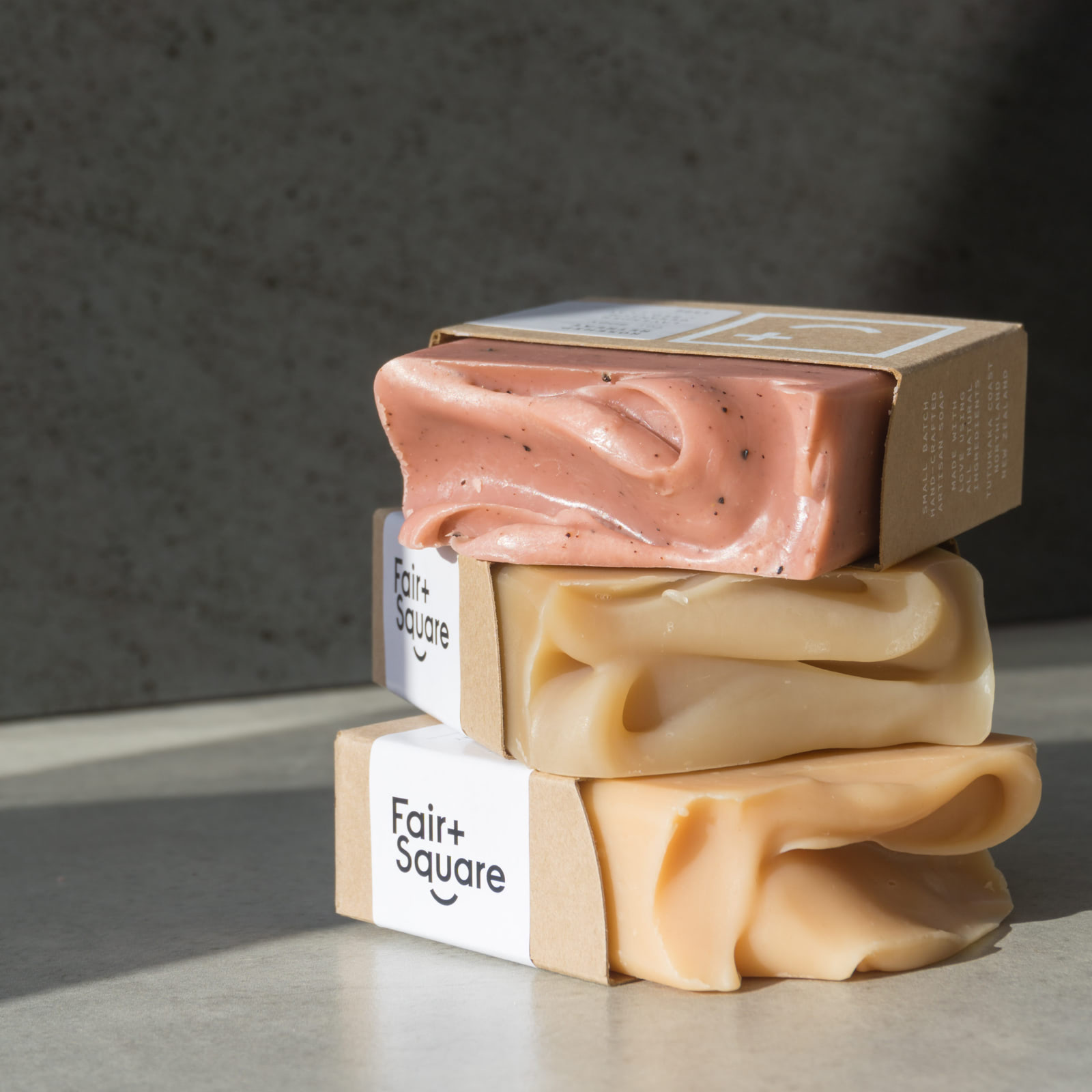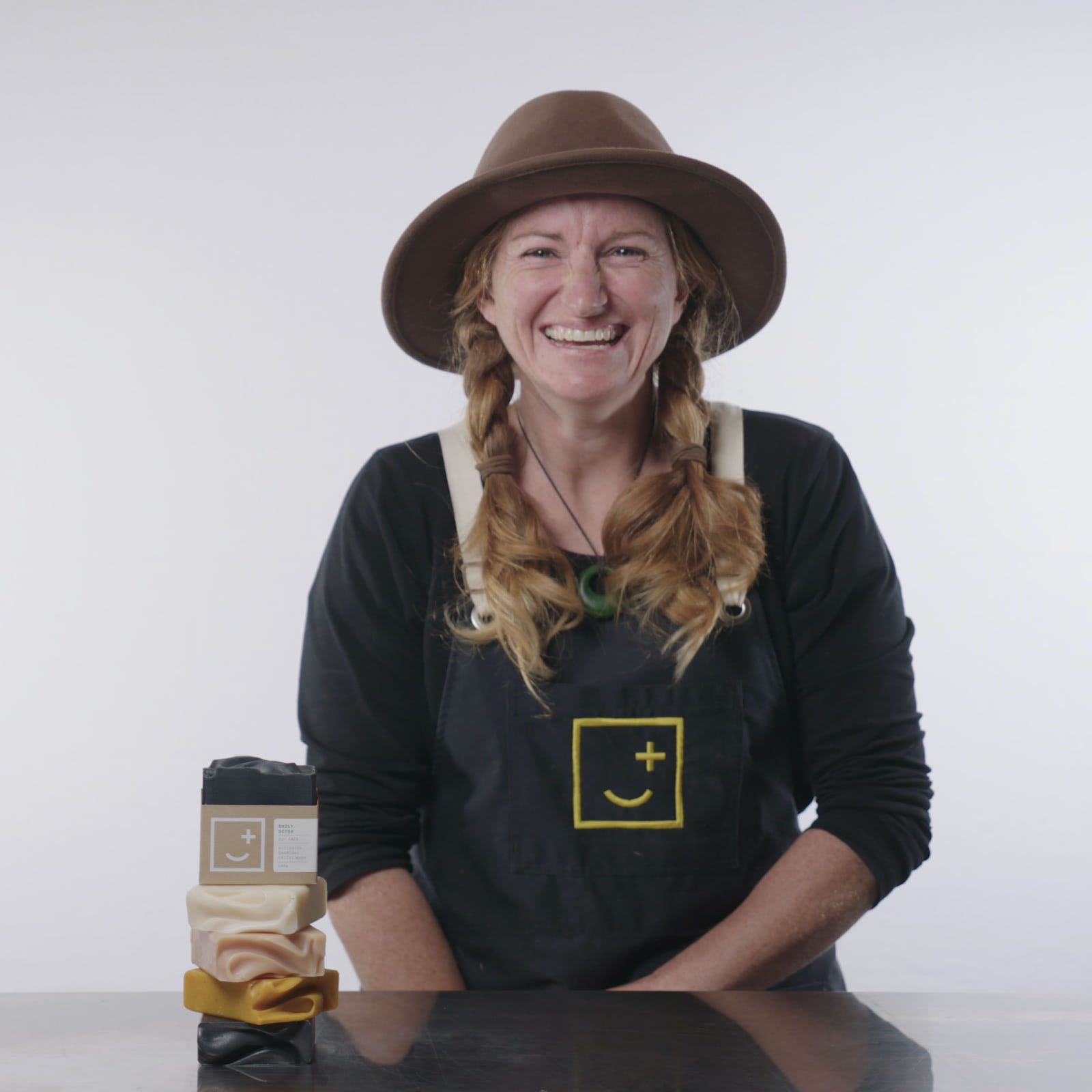 Our Founder
Carly is a mum of two gorgeous kids, wife of one wonderful husband, and friend to a farmyard full of animals at their cosy lifestyle block in Northland, New Zealand.
"I've always dreamed of making a living doing something that doesn't just make me happy, but makes other people happy, too. Fair + Square has given me the chance to do just that. To everyone who's supported us over the years, thank you so much! I can't even begin to tell you how grateful I am for your help in making the F+S dream a reality."
Read More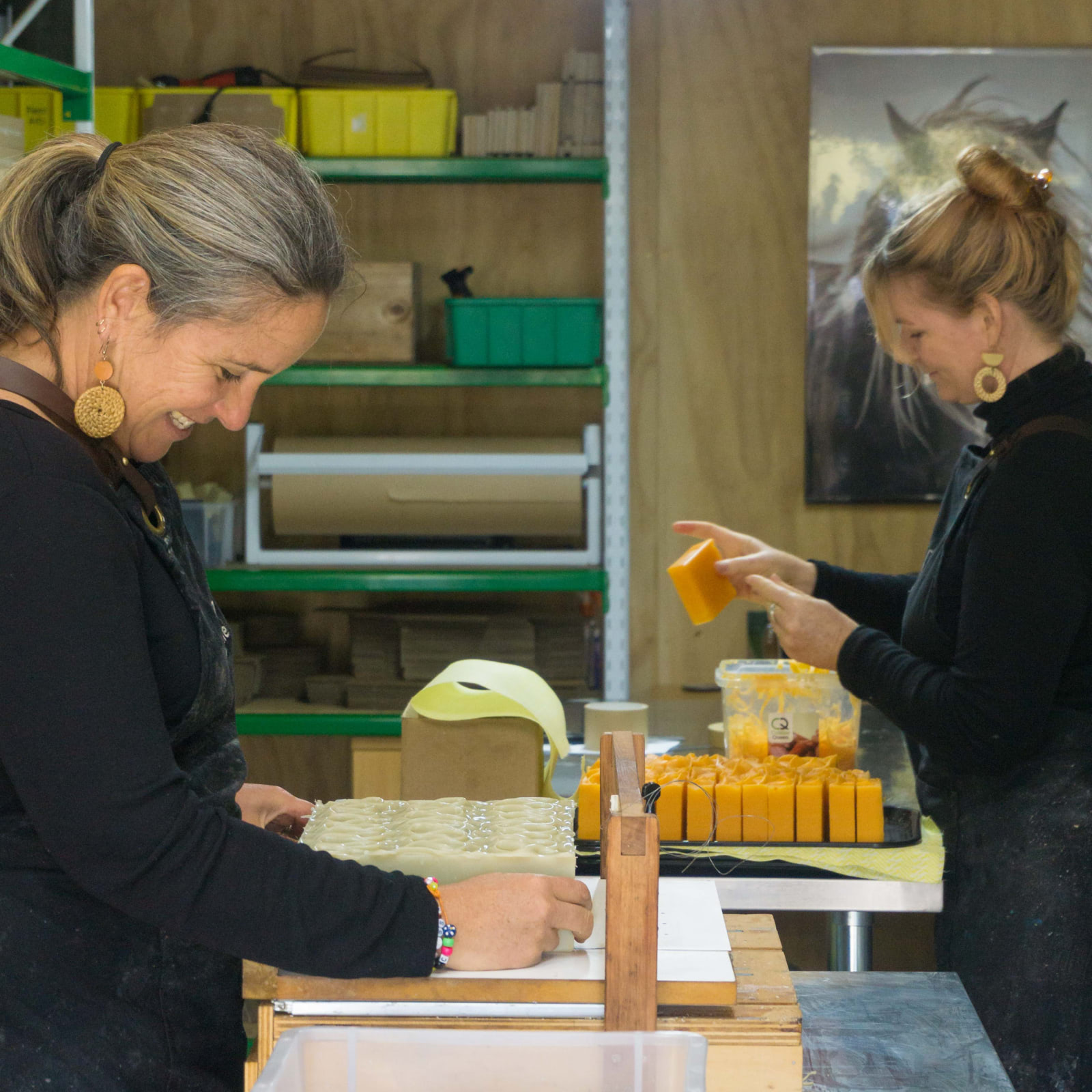 Handmade
Our small-batch soaps are handmade the (very) old-fashioned way, using a cold process technique that goes back thousands of years.
Soap making is a science, an art, and a challenge. And we absolutely love it. We start by combining oils with an alkali substance known as 'lye.' When the two join together, the magic happens (A.K.A. a chemical reaction called 'saponification'). Then our soaps wait patiently while they cure for at least six weeks. Finally, we're left with a hard, long-lasting, rich-lathering bar of soap. Pure goodness, hand-cut and packaged up just for you.
Read More
Our cosy soap studio on the Tutukaka Coast is where our delicious range of hand-made, all-natural, divine-smelling soaps are made.
Watch Our Story

100% Natural Ingredients

100% Pure
Essential Oils

Absolutely No
Palm Oil Here

100% Vegan
+ Cruelty-Free