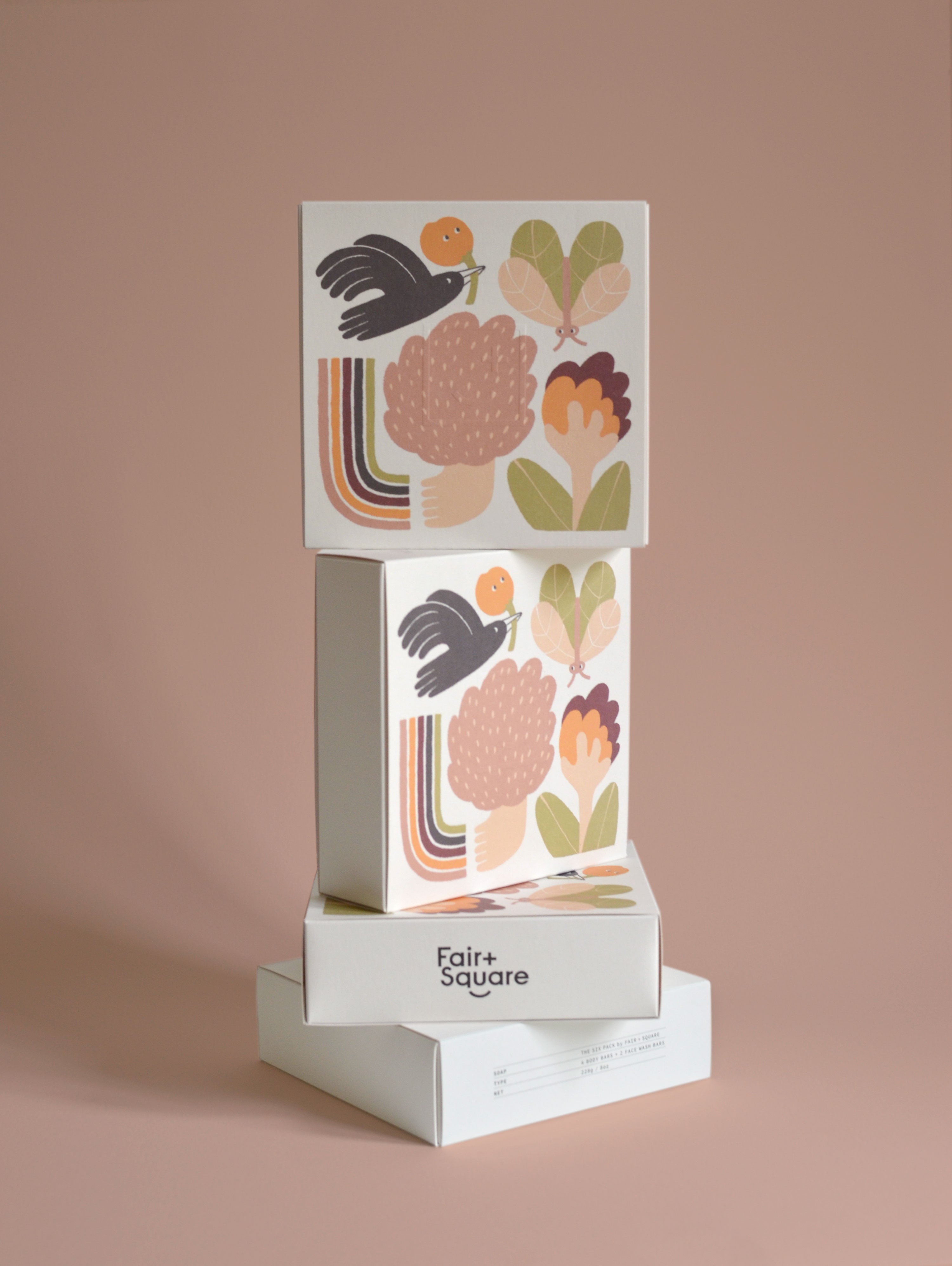 Fair + Square is good for your body, and good for the planet. Made with natural essential oils and not a synthetic nasty in sight, our square blocks of soap gold are filled with nothing but pure goodness.
Shop Soaps

100% NATURAL INGREDIENTS

100% PURE
ESSENTIAL OILS
ABSOLUTELY NO
PALM OIL HERE

100% VEGAN
+ CRUELTY-FREE
Our cosy soap studio on the Tutukaka Coast is where our delicious range of hand-made, all-natural, divine-smelling soaps are made.
Watch Our Story
"The soaps are divine and I actually feel like a goddess after I have used the goddess soap! The soap shaker is amazing and helping me be plastic free in my house! Thank you Fair + Square Soapery!"
"Just grabbed a bar of the detox soap. Oh my Lordy it's soooooooooo nice, such a beautiful smell and the soap itself is of such good quality!"
"I can't recommend the pet care soap highly enough. It lathers up amazingly quickly, smells gorgeous and leaves his coat nice and soft. Makes puppy bath time almost relaxing!!!"
"The lemony snicket bar is my absolute favourite for my face, I have used lots of products and nothing even comes close!"