Bar Basics
Switching to a bar soap is easy as. Here are a few pointers to help you take care of your new soap.
Because it's chock-a-block full of natural oils, your Fair + Square soap will need to stay well-drained between uses. That means the less of your soap touching a flat, wet surface, the better. Make sure you choose a good storage solution, like one of these options below.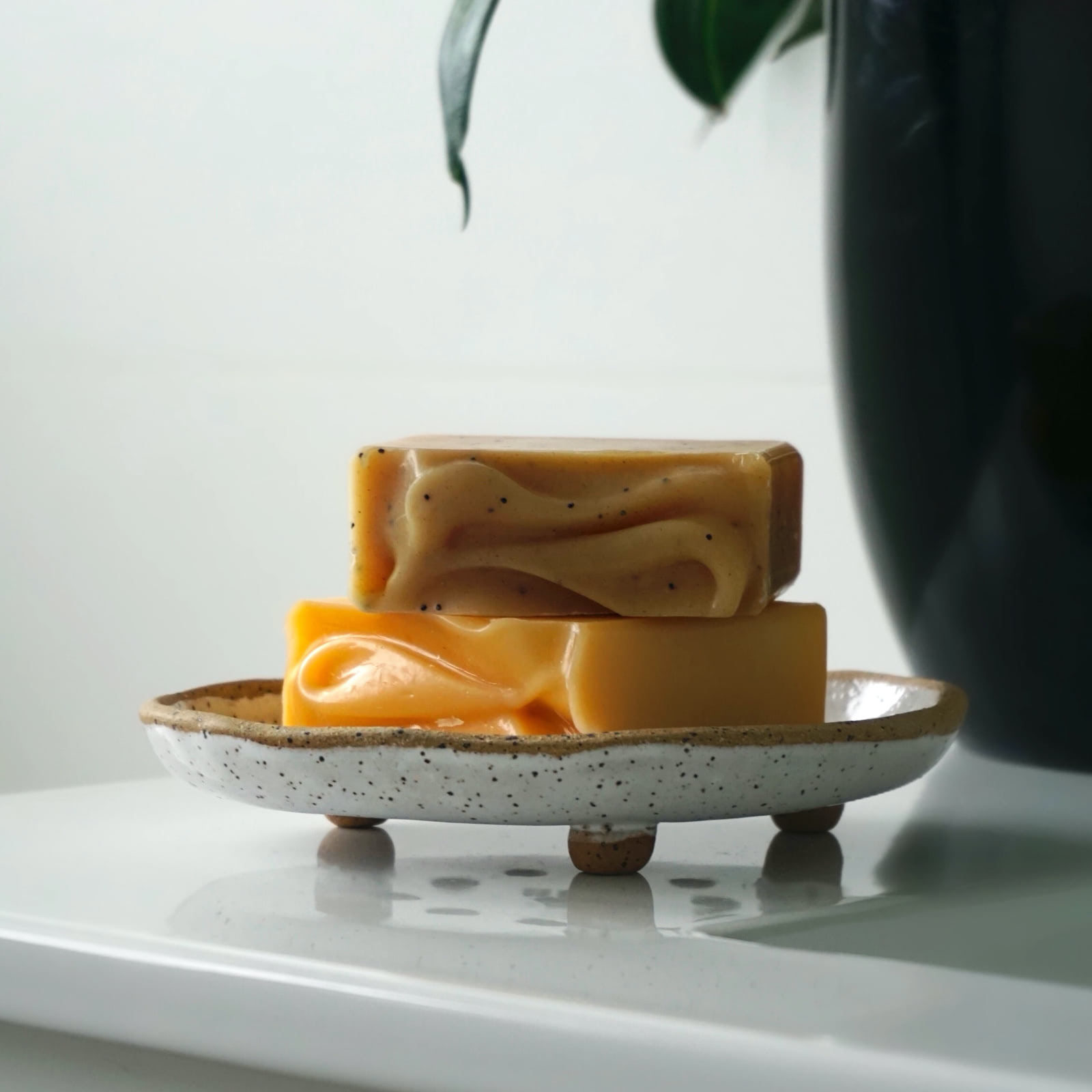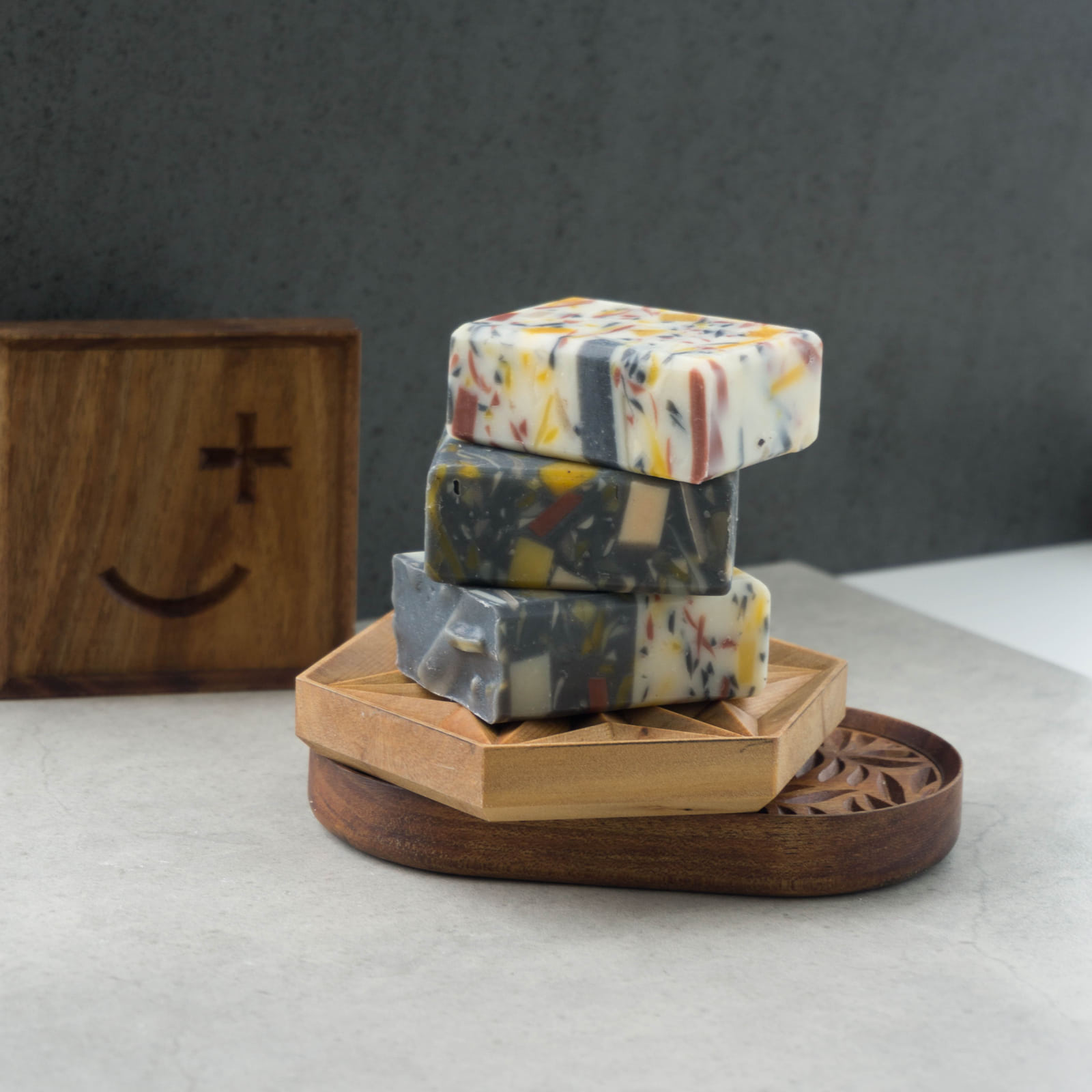 Soap Dish
Keep your hand soap in great condition with a ceramic or wooden soap dish.
Block Dock
A great solution for the shower, so you never have to suffer a scummy soap dish or a soggy bar again. The Block Dock will keep your bar dry right to its very end.
Dish Swish
The Dish Swish, is an easy-to-use tool for hand-washing dishes. It's compact, easy to store upright or hang when not in use. This will allow the dish soap to drain and dry between uses.